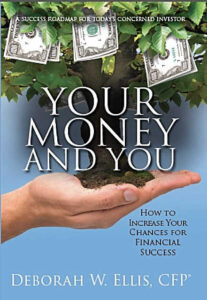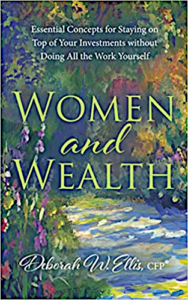 "I help people like you who are going through a life transition and are serious about your future.  My objective is to help you to feel secure and  to reach your financial goals"
As a certified financial planner, Deborah has the education, life experience, and knowledge of changes in the financial landscape of the 21st century to help clients in identifying and attaining their financial goals. She believes that, like anything expected to grow and thrive, money must be cared for and nurtured. Without the proper guidance, financial wealth may not necessarily mean financial well-being.
With encouragement from her aunt and her father, Deborah saved money she made working in the film industry, opened a brokerage account and started investing.
Her success as an investor moved her to continue her education, and Deborah earned her MBA in Investments, Finance and Economics from Pepperdine University in Malibu, California.   She earned her Bachelor's Degree in Art from University of California, Los Angeles.   Her math and computer studies augmented her knowledge and ability to understand investments on a much deeper level.
She completed requirements to sit for the Certified Financial Planner® (CFP®) exam at Colorado College of Financial Planning, where she also earned her Charter Retirement Planning Counselor designation.
As an author and speaker, she wants to motivate clients to understand what they are invested in and why, as well as empower them to make the financial choices that will move them in the direction they want to go.
Deborah works with high net individuals, and those interested in understanding the reasons for their investment choices.
She is a member of the Director's Guild of American, Women in Film and the Financial Planning Association.
Deborah lives in Southern California with her husband, Bruce and their loving poodle Sir Q.